Interactive webinars
that are fun
Webinar with up to 1000 participants
Allround service: from the invitation to the successful event
Participant Interaction
No technical knowledge necessary
Optional: Participation fee for paid workshops
Request a quote now
Arrange a Live Demo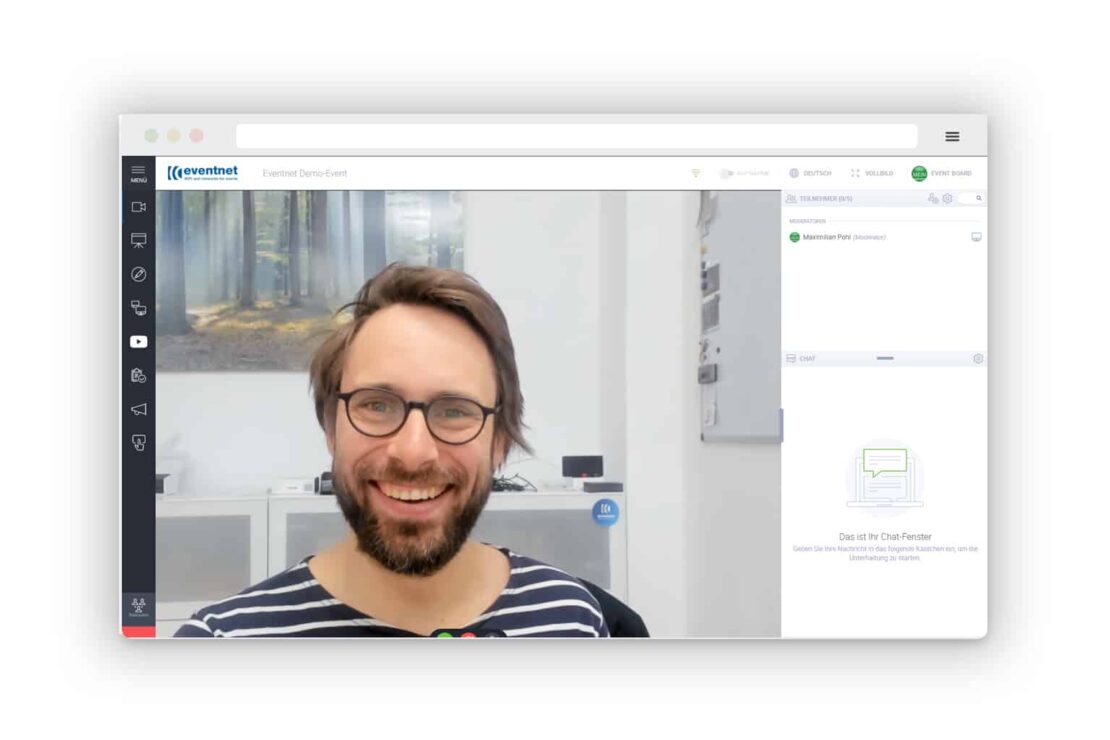 No installation: Everything in the browser
Would you like to organize interactive webinars that are more than just a boring video conference? We have the perfect solution for you: online events that involve all participants interactively, leave them in control and are fun to attend. You do not need any technical knowledge.
Ideal for:
Workshops
Training courses
Product demonstrations
Moderated meetings
Interaction for vivid online events
One challenge of online workshops is to attract the attention of participants despite the physical distance. Therefore, involve participants actively in the action, exchange ideas and work together. The following tools are available for this.
PowerPoint-Präsentationen
Virtuelles Whiteboard
Bildschirmfreigabe
Umfragen und Abstimmungen
Multiple Choice Tests
Abspielen von YouTube-Videos
Moderierter und privater Chat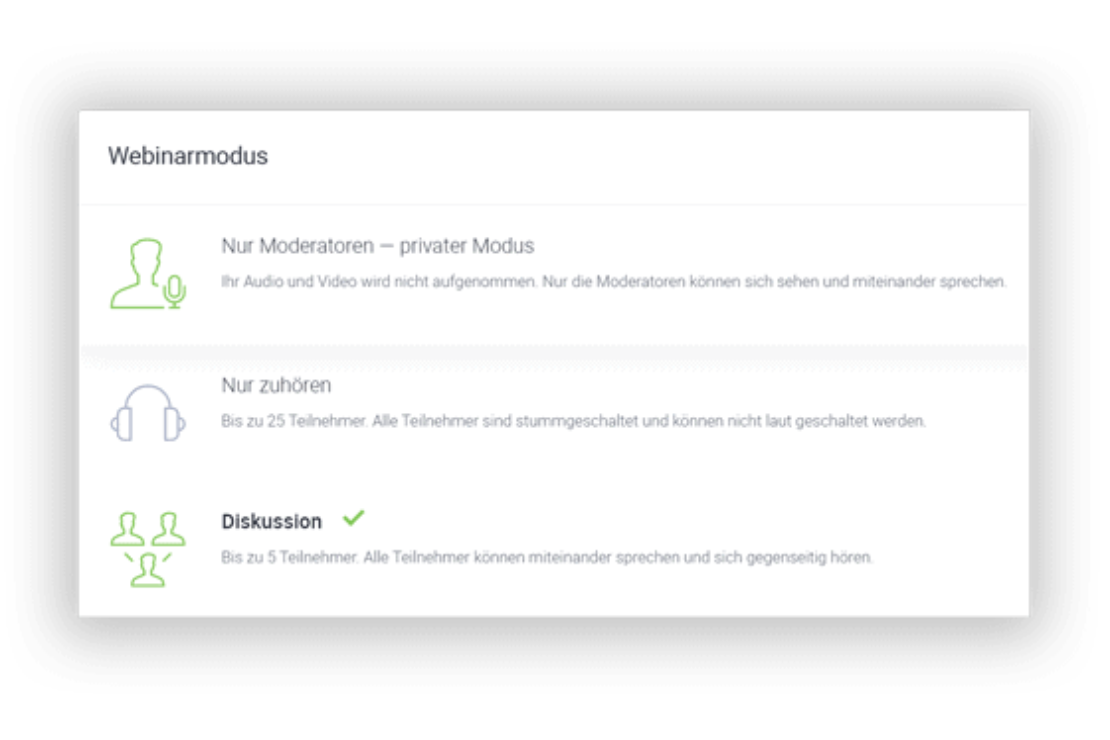 Respond flexibly to the event
Different modes allow you to adapt your webinar room to the specific situation. For example, you can open discussion rounds, allow individual participants to speak, or talk privately with other moderators during a break. This way you can hold and moderate events together without being in the same place.
Presentation mode: Only the moderators can speak
Question and Answer mode: Moderators can give the floor to participants
Discussion round: Participants can talk to each other (up to 25)
Private mode: Moderators can talk to each other internally
Evaluate your meetings and receive feedback
With a subsequent analysis of your webinar, you will receive meaningful analyses and valuable feedback from your participants. For example, you can find out when participants have dropped out and can thus adapt your content. Of course, you can also record your webinar and make it available to your participants or evaluate it internally.
Participant statistics
recording
feedback rounds
Performance review
Request a quote for an interactive webinar now